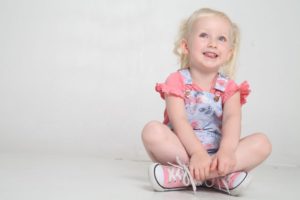 My daughter came for her photo shoot yesterday (28/08/19) and were beyond impressed with the studio, staff and hospitality.
The staff made you feel relaxed and comfortable and also gave as much information needed to know what the process and next steps were going to be.
The photographer was very patient with my daughter (aged 3) and made her feel comfortable which is the most important thing. He gave her constant praise and took time out to show her and myself the beautiful pictures taken.
Because of the beautiful pictures taken my daughter has been offered a few modelling contracts which is amazing!
100% reccomend to anyone!
Shannon Middleton