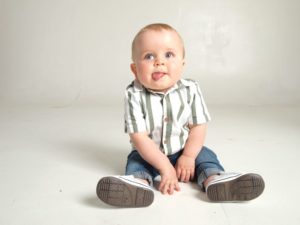 The photographers were really pleasant and fully understood that we had a 9 month old baby that we needed to get changed and hadn't had a lot of sleep before so he was a little grumpy!
The studio was very clean and was a lovely setting for our 9 month old baby's photos,
After the photo shoot we met up with Sam who was a very kind man and explained to us how to go about making our son a model.
We really enjoyed the day and cant wait to see what progresses for our son!
Demi Smith