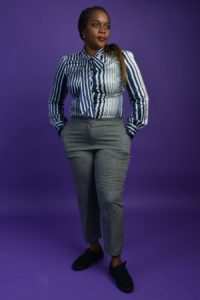 Not quiet easy to locate the studio in the building, i had to ask questions, will be better, if additional signpost leads directly to the studio in case no one is around to help.
However everyone I meet were very professional and helpful, answered questions straight and precised, the general tempo was very friendly , nice music at the background which help me relax better for the photo session.
Generally Enjoy my shoot and was relaxed, The environment was also very neat.
ChiChi Oyakhilomen Odigie