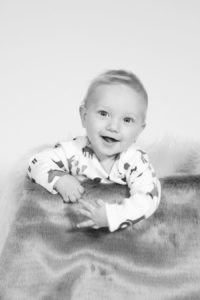 Someone suggested that we got Silas involved with a modelling agency. I looked online and saw a complementary review on Mum's Net. We completed a short contact form, which was easy to use, and we heard back within 24 hours.
All the contacts we this company have been easy, and the staff have been very friendly. Having no experience with this world, some of our questions were unusual or basic. Everyone has been helpful and given us confidence in progressing. We are happy with the photos, the photographer was great with our 6½ month son and engaged with him to get good interaction for his shots.
Although we waited a while we were kept informed and we weren't paying for parking anyway.
Thank you everyone, your support was appreciated.
Vikki Giles