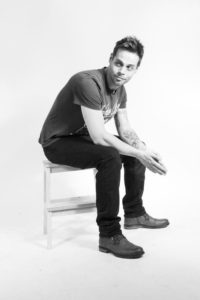 For personal reasons I thought I would give this a go, I have never done anything like a photo shoot or any type of modelling before and thought "what is the worst that can happen?".
When I first walked into the studio I was shaking with nerves but the staff are very friendly and welcoming and after a few minutes waiting for the shoot to start I was ready to get started.
I explained this was my first experience doing any kind of photo shoot and the girls working the camera really helped with ideas for poses and gestures.
Very nervous during the shoot but I had lots of fun.
I waited for a little while after the shoot but the following process came as a huge shock when i was told I had recieved interest from companies already!
We sat and took a look through the photos and also the paperwork with consultation included.
Soon after I was on my way home just shocked and amazed!
Great experience, Great Staff, Great Service, Would recommend to others and Im looking forward to doing more.
Nate Shawcross