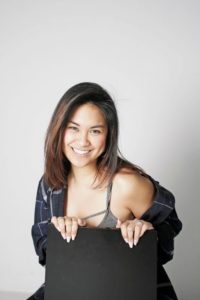 I have been in the Overbridge studio on the 2nd of February and, even if the waiting time was extremely over the appointment they gave (I waited for 2 hours), it was very refreshening.
I have never had the chance to know more about this industry, but it had always fascinated me.
So I pull it together and decided to just give it a shot.
I had fun with the photographer, which unfortunately I don't recall the name. (Maybe Dan, but not sure).
He was chatty and making me feel comfortable.
Janica Criselle Catapang